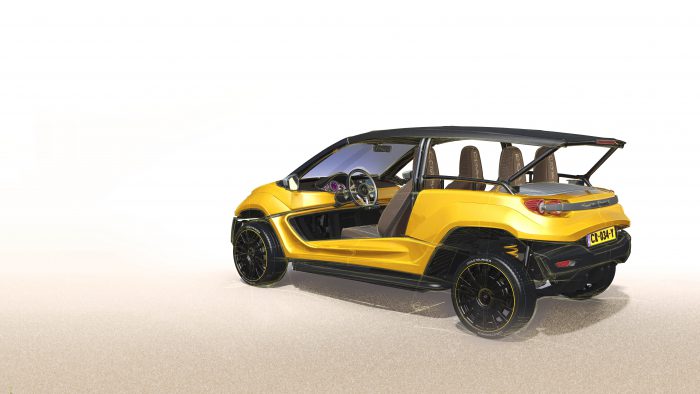 October 10, 2019 7:55 pm
Coastrunner EV
We have created yet another exotic concept, the ultimate beach cruiser bringing you from A to Beach or from A to Party, your choice.
The concept was conceived in the summer of 2017. On a beach parking spot on the beautiful island of Corsica (Corse) we found a missing niche market: a modern interpretation of the beach car but this time electric powered and more safe for the crowded roads nowadays.
Its compact and brings 4 seats, no doors and an electric drivetrain in one package. An exotic but simplistic design with a sympathique imago makes it the best way of transportation for any summer hot spot.
We will start selling the Coastrunner in 2020 across Europe, and later on roll out Coastrunners with worldwide homologation coverage.
Categorised in: blog
This post was written by wp_sradmin-user